Mission
To help tech leaders reach their full professional potential and spiritual growth through mindfulness mentoring, wellbeing and executive coaching.
Values
The unique challenge for Tech Leaders
Big data, cloud technology, AI, data analytics and cyber security are driving change in businesses, and making the IT Executive's role more important and complex than ever before.
Technology drives Australia's most successful businesses. However, its role, and the skills required to manage it, have shifted exponentially. Rather than acting as an enabler of business activity, technology is now considered a key driver of business growth. The shift in focus has naturally changed the remit of the IT Executive. Instead of rolling out new technologies, they are now responsible for digital transformation and the management of people, processes, data and technology.
The global COVID pandemic forced a rapid shift to home-working, sparking a greater sense of urgency, innovation and creativity in many businesses. Within this climate, IT Executives are central to effective organisational function and management. Yet the increased importance of their role means growing pressure and higher expectations. For businesses to remain successful, safe and productive, they need high functioning teams, led by ambitious, well-balanced in the C-Suite.
The emerging C-Suite leadership style
Zen High Achiever knows that top leaders are focused, calm and clear under pressure. They foster a dynamic workplace culture that others are eager to be part of. They no longer take pride in multi-tasking and working late, because they know how to focus on critical and strategic initiatives and delegate to others. Most importantly, they have embraced mindfulness – acknowledging the importance of their own and others' mental health in the workplace.
Who is a Zen High Achiever?
The Zen High Achiever framework is our unique approach to developing the capabilities, mindset and practices required by successful IT executives.
As a Zen High Achiever, you can expect to:
Find your work more meaningful, purposeful and rewarding

Enjoy a surplus of energy and time to do things you love

Build rapport easily with your excellent listening skills

Know how to quickly re-establish balance when under stress

Have the courage to speak up and stand by your views

Improve relationship with your teams, peers and leaders

Develop wise, compassionate leadership, with the ability to make hard decisions in a human way.
As a Zen High Achiever, you'll feel like you've achieved work-life harmony, are making a valuable contribution to your team and organisation, and are building a legacy for future generations.
About Zen High Achiever's Founder and Principal Coach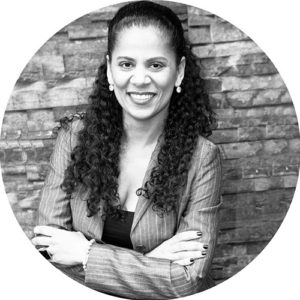 Zen High Achiever was founded by Nathalie Heynderickx. Nathalie worked globally in the tech arena for over a decade at IBM, Accenture, EY, Australia Post, Unilever and Cadbury. In a culture driven by practical demands like data, security, regulations and tight project timelines, Nathalie could see something was missing. There was no time to cultivate EQ or pause for reflection. She and her colleagues were burning out.
Nathalie expanded her qualifications and began delivering leadership and professional development programs sponsored by CEOs, CIOs and CFOs in blue-chip companies such as HP, ASIC, BP, Bendigo Bank, Air Services, Peugeot and Mars Petcare.
As the role of Tech Leaders emerged across all industries, Nathalie witnessed the increasing mental and emotional strain placed on these senior professionals. Her response was to launch Zen High Achiever – a range of coaching programs focussing exclusively on Tech Leaders who want to reach their full professional potential while living fulfilling lives.
Nathalie has since gone on to launch two other initiatives that work hand-in-hand with her mission: The Mindful CIO, and The Mindful AI Manifesto.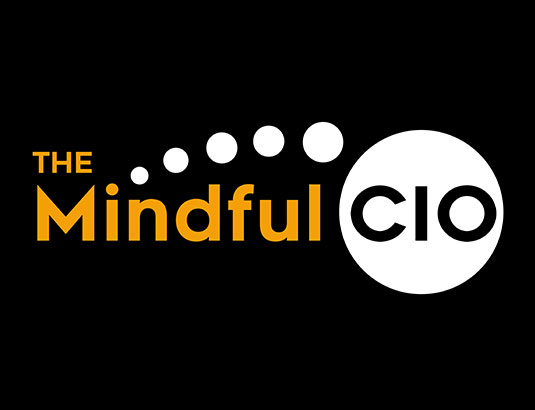 About The Mindful CIO Movement
The Mindful CIO is a global movement inspiring and influencing tech leaders in all industries to lead more mindfully. It is driven by The Mindful CIO Manifesto, which was initially written by Nathalie as a call-to-action for Australian tech professionals to build a human-centric culture. Today, The Mindful CIO is emerging as a community for tech leaders to unite around a shared vision for a more collaborative, values-driven, mindful style of sustainable leadership.
About The Mindful AI Manifesto
Still in its early days, The Mindful AI Manifesto is an ambitious grassroots movement advocating for human values in AI. The Mindful AI Manifesto empowers people to create and consume AI more mindfully. Ambassadors from around the world have signed up to the Mindful AI Manifesto.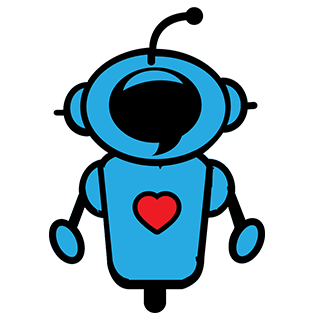 With Nathalie's help, I was able to identify the main stressors in my life, put them into context, and regain a sense of control by identifying practical strategies I could implement to improve my situation. Nathalie challenged me to think beyond my traditional data based decision making approach to include personal values based criteria. This has helped me make critical business and life decisions that are more closely aligned with my passions, strengths and personal values. Nathalie, is incredibly talented and very natural in what she does. I would highly recommend her to anyone who is looking for a warm, intuitive, sincere and deeply passionate coach. Truly one of a kind!
I had an excellent experience during our coaching sessions. A great mix of education, accountability and empathy. I was made to think really deeply about what was really going on when I hit roadblocks, and that helped me make the changes I needed. The benefit from working with Nathalie is that now I have a daily mindfulness meditation practice, and it feels like that is a habit, not a daily "should". I am also practising short pieces of mindfulness during my breaks and work, and that is helping my productivity. I have that clear calm mind most of the time that comes from regular meditation- I have more energy in the second half of the day.- I feel much more connected to the goals and values that will make me feel fulfilled and like I am living a meaningful life. I absolutely recommend working with Nathalie.
Recently we at "HERE Technologies" got a session run by Nathalie on Business Communication and Languages of Appreciation @ Workplace. Nat lead the entire session in an very engaged and hands-on approach with the team. Overall an impressive and collaborative session to understand the power of communication and personalities. Her ways of delivering the contents with the passion to get the defined goals met is remarkable and competent. Moving ahead, in future we are planning to have more sessions and engagements with her to further enable the essence of business goals and individual development. Thanks Nat for the great work and efforts, the whole team appreciated it !
Nat is a very experienced practitioner with former Big 4 business experience and deep knowledge of the corporate-application as well as the more esoteric aspects of mindfulness. Airservices engaged her via The Potential Project to deliver a pilot mindfulness program for our frontline Air Traffic Controllers, their leaders and other members of our organisation. Again, Nat was impressive. She's an engaging and dynamic facilitator who is able to talk about everything from mindfulness-focussed neuroscience to the origins of Vipassana… as well as the short and long term benefits of mindfulness to organisations (and most importantly their people). Nat opened the door to corporate mindfulness at Airservices and I would highly recommend her expertise to any organisation or individual.
Nathalie shows true care in her coaching, and with a focus on action planning we were able to tease out a number of changes I could make quickly to become a better person (& leader), and some longer term habits to work on. Most importantly I recognised I was in control…I would absolutely recommend Nathalie for anyone looking for support from a coach.
Making an impact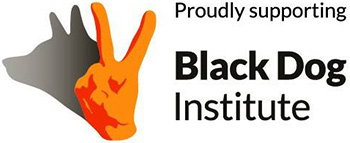 Zen High Achiever pledges to donate 5% of its profits to The Black Dog Institute, in support of their mental health initiatives.
Read More...
Who is the Black Dog Institute?
The Black Dog Institute is dedicated to understanding, preventing and treating mental illness. They are about creating a world where mental illness is treated with the same level of concern, immediacy and seriousness as physical illness; where scientists work to discover the causes of illness and new treatments, and where discoveries are immediately put into practice through health services, technology and community education.
Black Dog Institute Vision
A mentally healthier world.
Black Dog Institute Mission
Enabling mentally healthier lives through innovations in science, medicine, education, public policy and knowledge translation.
Learn more
Visit Zen High Achiever Fundraising page for The Black Dog Institute (TBDI) click here.
Read Less