Frequently Asked Questions
C-Level Senior Executives, middle-level managers, small-medium business owners and professionals in the tech industry interested in bringing more balance and purpose into their lives.
Coaching is a collaboration, a partnership between the coach and the client (an individual or group) with the purpose of enhancing the life experience, skills, performance, capacities or wellbeing of the client.
Coaching is not mentoring, it is not counselling and it is not therapy.
Professional coaches focuses on setting goals, creating outcomes and enabling transformation.
A coach is an expert in human behaviour, is able to identify patterns, and guide you to your own conclusions through questioning.
Great coaches have slight experience in your domain (whether it be tech, leadership, strategy or people management) so that they are able to relate on a certain level to your context.
They believe that you have the answers within you and so prefer not to give you the answers but have you come up with them yourself.
A professional coach will challenge you and help you stretch your thinking, once a trusting relationship has been established. They will hold space to enable reflection and insights. The coach will also encourage you to take action, serve as your accountability buddy and celebrate your wins with you.
As per the International Coaching Federation (ICF) code of ethics a professional coach with maintain strict confidentiality and a non-judging attitude at all times.
Mentoring is a positive, supportive relationship, encouraging people to develop to their fullest potential.
A mentor is a subject matter expert, a role model and a trusted resource in a particular field.
A mentor acts as a guide and an adviser who shares their knowledge and expertise to help you advance in the selected area.
Mentors have advice, tips and tricks to share in a specific realm that means the mentee can learn from their mentor mistakes and successes.
See what is coaching and the role of a coach.
The focus of Executive Coaching is typically on leadership or career  progression. It can also cover personal issues or challenges impacting work performance.
See what is mentoring and the role of a mentor.
The focus of Mindfulness mentoring is to help you establishing a mindfulness practice to enhance wellbeing and/or work performance.
The program is also suitable for those who already have an existing  mindfulness practice and want to deepen their experience.
See what is coaching and the role of a coach.
The focus of Holistic Wellbeing Coaching is about lifestyle choices that  have an impact on one's overall health and wellbeing. It can assist with addressing issues or challenges related to your diet, stress levels, circadian rhythms, detoxification systems health. Therefore it can have a positive impact on one's sleep quality, energy levels, digestive system, nutrition absorption and weight management.
You might benefit from hiring a coach if you:
Want to become a better leader
Are seeking a promotion or career change
Have received constructive feedback and need help addressing
Upon reflection you know you have not realised your full potential
Need an accountability buddy
Are conscious you have blindspots and keen to uncover them
Are in a crossroad and feel the need to press pause to re-evaluate things
Would like to carve time for reflection
Want to be challenged by a human behaviour expert who is neutral and has your best interests, not a friend or partner
In order to be coachable you need to be open-minded, curious, keen to explore, be challenged, interested in grow as a human and as a professional. You also need to be ready to take action and have some level of courage.
My approach is holistic and I tap into my diverse background and experience when coaching.
My clients described me as warm, intuitive, sincere and deeply passionate coach. But don't be mistaken I will definitely challenge you and stretch your thinking.
Master Coach by The Coaching Institute
Holistic Lifestyle Coach by the Chek Institute
Executive Coach by IECL
Accredited Mindfulness Consultant by Potential Project
Over 15 years of mindfulness meditation practice and over 1,000 hours of experience in mindfulness retreats.
Extensive leadership and coaching training at Accenture.
Over one decade in Tech Industry having worked internationally for IBM, EY and Accenture.
Lecturer of Positive Psychology at Monash for postgraduate students.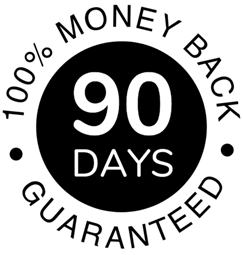 Our Promise
We are so confident in our programmes that we are excited to announce that they are covered by a 100% Money Back Guarantee.
And, YOU are in charge of deciding if we've delivered on our promise or not.
Read More...
So, if you get to the end of a programme and you don't feel you've achieved a significant and valuable return on your investment, we'll refund it in full.  Of course we'd ask a few questions just to ensure we improve our game in the future.  But, no matter your answer, we'll be sticking to our part of the bargain…
The 14pt fine print:  To be eligible for the guarantee you must complete the minimum period and give us honest feedback during the programme if you feel at any level we are not delivering on your expectations.
The guarantee is good for you and good for our reputation as we seek delighted clients who feel comfortable enthusiastically referring us to other colleagues and business associates!
Interested?  Simply contact us today to book a complimentary 45 minute session
Read Less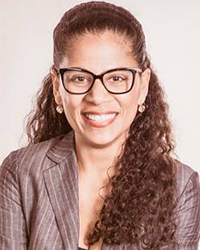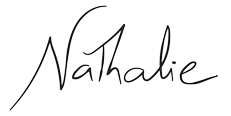 The Coaching Model
When working with us you can expect to explore the following dimensions:
Wellbeing | Self-care, energy management, physical, mental and emotional health.

Mindset | Values, strengths, beliefs, behaviours, boundaries and biases.

Leadership | Prioritisation, communication, people development, and change management.

Spirituality | Purpose, meaning, and service to the greater good.