Professional Profile
Empowering tech industry leaders
Nathalie Heynderickx is a certified Executive Coach who enables tech professionals to reach their full potential and live more fulfilling lives. Emerging and senior leaders approach her for support with executive presence, conflict resolution, communication, strategic thinking, change management, team engagement, recognition, burnout prevention and recovery.
With a multifaceted nature, Nathalie is unique in the coaching space. She is a former tech industry expert with a natural interest in human behaviour; an analytical thinker who taught yoga for many years; and a strategic leader with empathy for individuals. It is this balance of the human and the technical that makes Nathalie's coaching style and approach so compelling.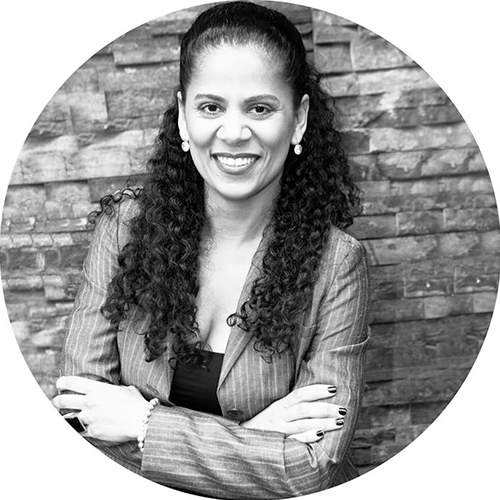 From professional executive to industry coach
Nathalie worked globally in the tech arena for over a decade at IBM, Accenture, EY, Australia Post, Unilever and Cadbury. She has managed professional development programs sponsored by CEOs, CIOs and CFOs in blue-chip companies such as HP, ASIC, BP, Bendigo Bank, Air Services, Peugeot and Mars Petcare. Nathalie designed, oversaw and evaluated leadership development initiatives for Pitcher Partners, and implemented the enterprise-wide People & Culture dashboard at AGL Energy.
Over a decade ago, Nathalie's professional career shifted from working with technological systems, to supporting the people behind them. She now focusses on coaching leaders in the tech space with a vision to create a ripple effect that spreads positivity and productivity beyond the individual being coached. Whether enhancing the performance of a senior leader who influences a wider team, or supporting a professional who oversees technology that affects our day-to-day lives, Nathalie's work has a far-reaching impact.
Blending reflection and action
Nathalie embodies the three qualities of great leaders* that she helps her own clients cultivate: mindfulness, compassion and selflessness. She draws from her direct corporate expertise to take senior leaders, managers and high potential people on a journey of enquiry. Nathalie is gifted at reframing perceived challenges and roadblocks so that corporate leaders have the space to reflect, experience new insights and activate solutions.
Nathalie's coaching process is underpinned by adult learning and cognitive behaviour theories, the neuroscience of mindfulness, and positive psychology. After the passing of her father while in her teens, she first explored the benefits of philosophy and spirituality – while still acting out as the bass player in a grunge girl band in Brazil! Years later, during a particularly stressful period in her corporate career, she returned to mindfulness practice and embraced yoga.
Leading the way to more human AI
Nathalie is truly committed to helping the tech industry make a widespread, positive and humane impact on the world. She is the founder and leader of The Mindful AI Manifesto, which brings together senior professionals who are committed to having a set of core universal human values embedded in AI development by 2025.
A commitment to the whole individual
Today, Nathalie retains a thirst for learning, self-development, and wholistic wellbeing. She seeks out new, evidence-based solutions and undertakes her own research to continually hone her craft.  She lectures at Monash University in post-graduate Professional Development and Positive Psychology, and is an Associate of Potential Project, a global firm specialising in organisational leadership and mindfulness.
A coaching program with Nathalie often leads to revelations, mindset and behavioural shifts that have a positive effect beyond the workplace. Her greatest joy is receiving feedback from a client on the unexpected impact their work has made on personal aspirations, wellbeing, and relationships with family and friends.
* Hougaard and Carter, The Mind of the Leader (2018)